CATHY FOR CHIVUNA - 3 May 2014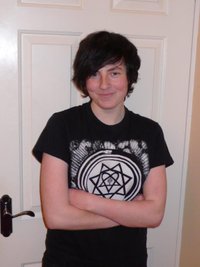 With almost missionary zeal, one of our young parishioners is about to embark on an outreach ambition. Cathy Place has booked her flight to Chivuna Mission in Zambia. Her brave venture has the full support of her parents, Garstang Friends of Chivuna and her parish of SS Mary & Michael.
At present Cathy is involved in preparation for her A-level examinations but still manages to train for her prospective teaching role in Chivuna at our primary school, thanks to Mrs Cathryn Wilkinson and her staff. In addition, she is busy organizing fundraising events purely to provide aid for the Chivuna Health Centre, already the object of support for the parish Garstang Friends of Chivuna group. Her first event will be a sponsored skydive from Cockerham on Sunday 11th May 2014. Cake days and a Zambian costume day are planned for both church and school venues.
Cathy's departure for Zambia will be 19th June 2014 and she anticipates staying for seven weeks. During this time she will be helping her hosts, Sisters of the Holy Spirit, mainly by teaching the school children English.
This is a great opportunity for Cathy and an important issue for the parish. We pray for God's blessing on her and we will support her in all she undertakes.
Frank Carter – Chairman, Garstang Friends of Chivuna.